The Relax-O-Pedic Mattress Protector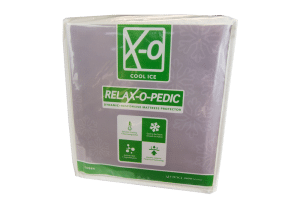 Relax-O-Pedic® combines a Jacquard fabric featuring air flow channels and the technological breakthrough of HeiQ Adaptive. Adaptive's Thermoregulating technology provides a dynamic response to heat and moisture, ensuring a night's sleep that is free of temperate discomfort.
Adaptive is a miracle worker for bedding textiles. It creates a dynamic textile response to heat, changing the shape of the fiber to increase air flow and evaporation. This unique fabric responds to each microclimate, making it perfect for a shared sleep space. Adaptive means a cooler bed and more comfortable rest.
In addition to comfort, Relax-O-Pedic® offers protection. It features a laminating technology that facilitates the flow of moisture vapor without letting liquids seep through. Soothing comfort is matched with protection of your sleep surface, resulting in a drier, cleaner bed as well as a longer mattress life.
• Heiq Adaptive Treated Fabric Transports Moisture & Heat away from your body
• Breathable Waterproof Barrier protects against stains & liquid damage
• Proven dust Mite, Bacteria & Allergen Protection
• Easy Care, Machine Washable
• Responds Dynamically to Environmental changes, creating a cool, dry microclimate for sleep
• 10 Year Warranty